Engineered Air Balance Co., Inc. is home to a state-of-the-art HVAC testing laboratory, located at our Training Center in Houston, Texas. The laboratory is fully equipped to accurately test airflow control components such as terminal units, dampers, air devices and ductwork accessories. With supply and exhaust capabilities, as well as, pressure barriers and monitoring, the laboratory can simulate conditions in a functioning bio-safety laboratory, operating room, wet lab and other similar pressure critical areas to evaluate the effectiveness of HVAC and control products for these applications.
EAB can be specified to test terminal devices for control fidelity, damper leakage and casing leakage. Our Houston laboratory can also test Laboratory Control System (LCS) components, including pressurization tracking control and fume hood sash control.
EAB is one of the only independent firms in North America that has performed testing of all the major LCS vendor systems according to a defined test criterion developed by EAB in coordination with various consulting engineers and building owners.
Our Houston laboratory contains a hydronic testing station that can measure the performance of various types of hydronic control devices, such as auto flow valves, pressure independent control valves, and circuit balancing valves.
Our in-house instrument calibration verification programs in Dallas and Houston (San Antonio's is performed in Houston) contain airflow measuring stations with NIST traceable calibration. Air distribution devices can also be tested in the laboratory to accurately establish correction factors for field measurement.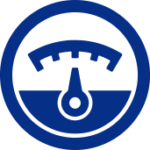 Instrumentation established procedures assure that all the instruments used in testing are properly controlled, calibrated and adjusted regularly to maintain accuracy. All test equipment is verified for calibration and compliance with manufacturers' recommendations, and we keep records on file of instrument maintenance and calibration activities.