OPTIMUM OPERATING FACILITY
EAB has had the privilege of working for world renowned medical research institutions, national biocontainment facilities, and industrial research facilities. Our experience, knowledge, and expertise has prepared us to work in any laboratory environment.
From pressurization requirements to mission critical equipment to highly complex sequences of operation with integration between all building systems, our team has the experience and technical knowledge to perform TAB, Building Commissioning, and Critical Environment Certification services in any type of laboratory facility. Ask us about our Biological Safety Cabinet Testing, and Chemical Fume Hood services.
Our team is specifically trained to understand the complexities of controls, integration, redundancy, and continuous operation requirements that are common with any critical laboratory facility and especially existing facilities in operation.
University of Houston Clear Lake – STEM Building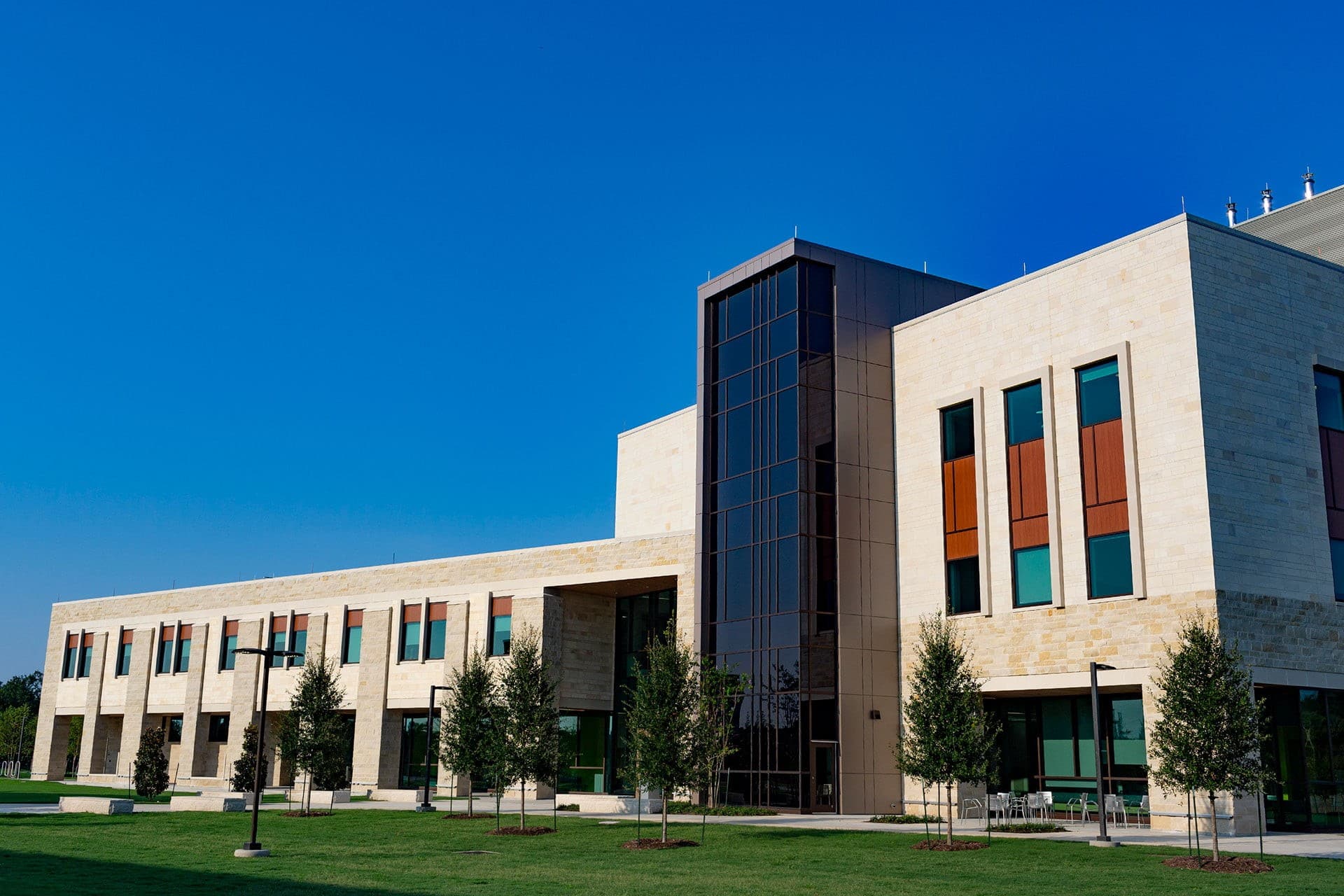 EAB played a pivotal role during the construction of the new state-of-the-art, 121,000 square foot Science, Technology, Engineering and Math building at the University of Houston at Clear Lake Campus. The addition of 13 faculty research labs, 15 teaching labs and a 100-seat tiered lecture hall was highly anticipated by the administration and students.  
Our team worked alongside the project team to perform Testing and Balancing and control sequence verification for a large manifolded air handling unit system and lab exhaust system. The air handling unit and lab exhaust fan systems were designed for future use. However, this resulted in noise issues in the ductwork and building pressurization problems. 
Through extensive testing and communication with the design team, construction team, and building owner, we were able to test the system and develop a modified control sequence that overcame the issues with noise and pressurization, while meeting the design criteria. Our unmatched thoroughness, and continuous reliability delivered an HVAC system that was quiet, energy efficient and met the client's current and future design requirements.
Biocontainment Research Facility – Texas A&M
The Global Health Research Complex at Texas A&M is a 119,000 square foot Biocontainment Research Facility dedicated to improving the health of humans and animals across the globe.  EAB provided Testing and Balancing services for all HVAC systems, water balancing for critical lab equipment, point and sensor calibration verification, control sequence verification and sound testing.  
The critical and complex environment required our team to be very thorough, and technically astute. We were able to verify system operations by testing the N+1 system during both normal and critical operation.  
Due to the complexity of the project, numerous changes were made to the original design to ensure the building would function as intended. Construction was on a tight schedule with a lot of simultaneous activities that could negatively impact testing. In order to create an efficient work environment for all parties and minimize project lost time, we attended daily coordination meetings and engaged in continuous communication. As a team, we worked together to find solutions that met Texas A&M's unique needs. 
Despite the challenges and complexity of the project, EAB delivered an optimum operating facility that is both functional and safe for laboratory use. 
Zayed Building – M.D. Anderson Cancer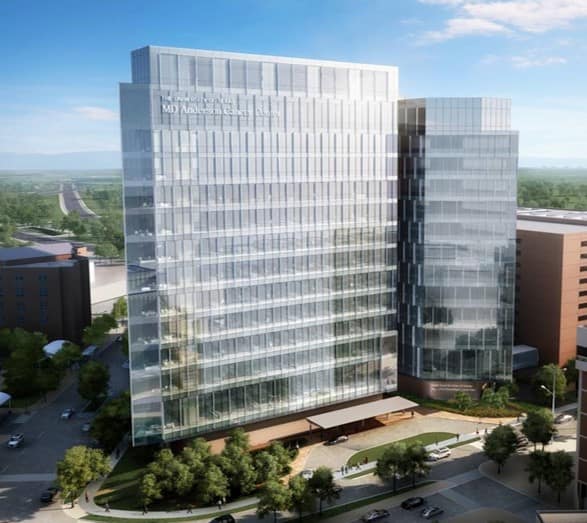 EAB played an important role in the construction of the 625,000 square foot Zayed building at the University of Texas M.D. Anderson Cancer Center in Houston, Texas. The HVAC systems supporting the laboratory areas contain air-to-air heat recovery systems and all systems are designed with N+1 redundancy. A full emergency power system with N+1 capacity supports the research operations, as well. 
In 2011, EAB was engaged during the design phase of the project to provide commissioning design review on the MEP and Life Safety Systems. Afterwards, EAB was awarded the HVAC/domestic hot water testing, Testing and Balancing and the Building Commissioning scope.   
The Testing and Balancing scope included testing of the built-out areas, capacity testing of all core and shell equipment, domestic hot water loop balancing, and process water loop balancing.  The Testing and Balancing scope also included BAS control point and sensor calibration verification with the owner and BAS vendor. 
The Total Building Commissioning scope included management of the commissioning process, as well as, witnessing of factory equipment testing, creation and review of all system verification checklists, development and facilitation of all Functional Performance Testing and Integrated Systems Testing for the entire facility. Our team reviewed the owner's training process, as well as, all O&M documentation for compliance with the project requirements.   
This project involved a unique air-to-air energy recovery system. It was the largest installation of its type as each unit contained 120 energy cores. The client requested that we test these cores in our laboratory to verify the performance and ensure that contaminated exhaust air would not infiltrate the clean outdoor air sections of the core prior to the technology being utilized on the project.  
Successful completion of this project gave EAB the recognition in the commissioning industry to continue conducting projects of this size and complexity.
University of Texas at Dallas – Science Building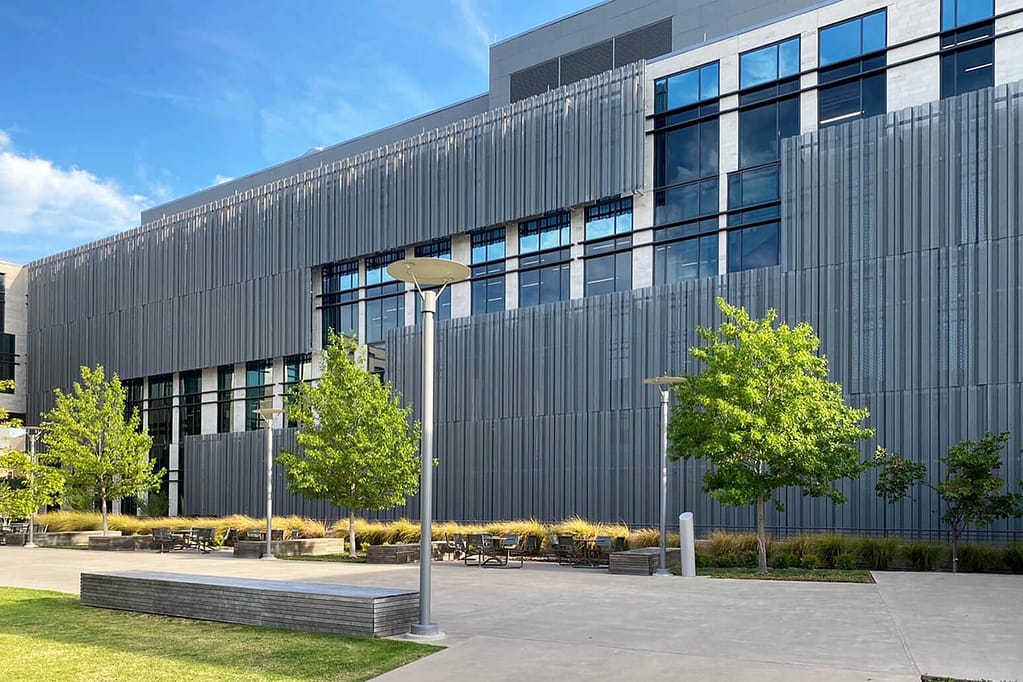 EAB provided Building Commissioning and Test and Balancing services for the University of Texas at Dallas Science Building, a four-story, 186,000 square foot, facility that houses the Department of Physics and the William B. Hanson Center for Space Sciences. The facility contains classrooms, research and teaching laboratories, faculty offices, student collaboration and workspaces, plus 150-seat and 300-seat lecture halls.
Our team facilitated the entire LEED enhanced commissioning process for the HVAC, domestic heating water and lighting control systems. During the pre-construction phase, EAB performed a design review and developed the commissioning plan.
During the construction phase, EAB reviewed the start-up documentation, developed and performed pre-functional checks, and verified calibration and point integrity of all BAS points and sensors from the field to the operator's graphical interface.
During the acceptance phase of the commissioning process, EAB performed the Functional
Performance Testing (FPTs) and the Integrated Systems Testing of the lab ventilation controls. Our team then documented the Integrated Testing for the entire facility performed by the general contractor. EAB also performed a warranty review ten months after substantial completion of the project.
The Test and Balance scope of this project included an update to the central utility plant. Upgrades included replacing an existing chiller and cooling towers. Our team reviewed design documents for balanceability, reviewed HVAC submittals, witnessed AHU leak and deflection testing, performed construction inspections, tested and balanced the HVAC systems, and documented HVAC Control Sensor Calibration. Additionally, we tested and verified the domestic hot water system and processing water systems.
Thanks to the help of our team, not only was an optimum operating facility delivered, but the new Sciences Building was awarded LEED Gold status by the U.S. Green Building Council. EAB has the team and resources needed to provide occupant comfort and energy efficiency in every stage of your project. Our expertise, along with commitment and consistency, ensure our client's peace of mind every time.